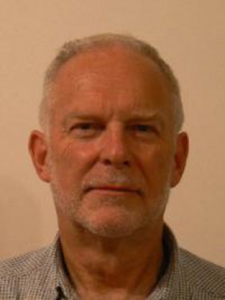 Dr Phil Driver
Dr Phil Driver is the co-founder and creator of the OpenStrategies' system for collaboratively developing, validating, sharing and implementing strategies.
Phil is the author of:
The practitioners' guide: From Woe to Flow – Validating and Implementing Strategies https://www.routledge.com/products/search?keywords=Validating+Strategies
and
The textbook: Validating Strategies – Linking projects and Results to Uses and Benefits https://www.routledge.com/products/search?keywords=Validating+Strategies
Phil is available to assist organisations anywhere in the world to develop, Validate and implement strategies.
He has an extensive background in science, technology, business and central and local government and is an experienced facilitator and trainer of the OpenStrategies system.
Phil runs postgraduate OpenStrategies courses in Europe and Australasia supported by Merron Simpson (see contact details page) who is certified to run training courses and facilitate strategies in Europe and the UK. Phil and Merron are supported internationally by over 45 Validating Strategies practitioners who have achieved certification from the Cologne University of Science Technology and the Arts in Germany.
Merron Simpson
Merron Simpson is director of New Realities Limited www.newrealities.co.uk. She is a thought leader, a national and local advisor on 'people, places, housing and health' and on strategic planning. She has a passion to bring congruence between services and the reality of people's and communities' lives. This ambition runs through all her work.
Merron is currently Chief Executive of the New NHS Alliance (www.nhsalliance.org), a movement of people and organisations committed to building a sustainable, community-based health service. She is also the UK Lead for the internationally certified OpenStrategies system and visiting lecturer at the University of Cologne. She uses OpenStrategies with organisations and teaches other to use it to improve their strategic planning and services.
Merron is a former Head of Policy at the Chartered Institute of Housing and has worked with and advised many housing associations, local authorities, health bodies and national organisations including Kings Fund, NHS England, National Housing Federation, Housing LIN, Local Government Association, De Montfort University and Royal Town Planning Institute. She has a Masters in Housing Studies, a Degree in Biochemistry, a Diploma in Applied Management and is a Member of the Chartered Institute of Housing.